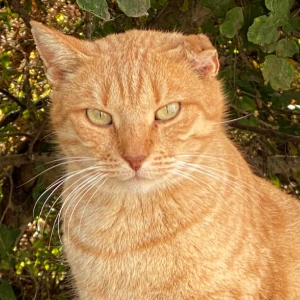 hello! my name is
Harry
Breed
Size
Medium
Age
6y 6m 6d
In shelter since
19-02-2019
Color
Ginger
Country
Cyprus
City/Town
Paphos
Registration number
333
---
Description
Harry had a cyst in his ear which is now gone but caused one of his ears to go flat. It does not affect him whatsoever.
---
Photo Gallery
No media available for this pet
Adoption Packages
Abroad
We can ship cats to EU counties. However you would need to cover the cost of flight.
Adults
All cats are given neutered/spayed and dewormed. There is no fixed cost but any donation will help us keep going
Timeline
No Timeline posts available for this pet