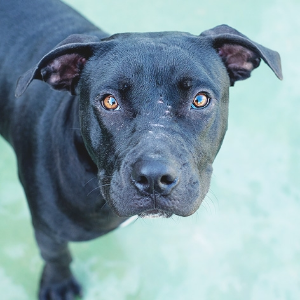 hello! my name is
TORETO ARA THOR
Breed
Mestis american sttanford
Size
Medium
Age
2y 7m 25d
In shelter since
15-10-2018
Color
Negre-blanc
Country
Spain
City/Town
Mataró
Registration number
33245
---
Description
CATALÀ:

En Toreto és un gos molt mogut, simpàtic i divertit. És molt bo amb persones però no es porta gaire be amb altres gossos. Si li voleu donar una oportunitat a aquest gos tan guapo, el podeu venir a conèixer directament al refugi, o podeu preguntar per ell escrivint a [email protected] , indicant el vostre telèfon per poder contactar amb vosaltres.

ESPAÑOL:

Toreto es un perro muy movido, simpático y divertido. Es muy bueno con personas pero no se lleva muy bien con otros perros. Si le queréis dar una oportunidad este perro tan guapo, podéis venir directamente al refugio, o podéis preguntar por él escribiendo a [email protected] , indicando vuestro teléfono para poder contactar con vosotros.
---
Want to help?
Adopt Me!
or
Sponsor
Adoption Packages
Ningú vol GPP / Nadie quiere PPP
Gossos de les mal anomenades races potencialment perilloses (Gpp's). El cost de la seva adopció és de només 30€, i des de la protectora assumim el cost de l'assegurança del primer any i un descompte en el cost del psicotècnic. // Perros de las mal llamadas razas potencialmente peligrosas (PPPs). El coste de su adopción es de sólo 30€, y desde la protectora asumimos el coste del seguro el primer año, así como un descuento en el coste del psicotécnico.
Timeline
No Timeline posts available for this pet