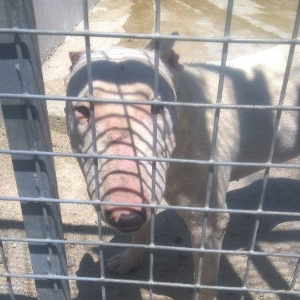 hello! my name is
Mr Terry
Breed
Bull Terrier
Size
Medium
Age
7y 5m 21d
In shelter since
01-01-1970
Color
Country
Cyprus
City/Town
Nicosia
Registration number
27
---
Description
Καλός με παιδια πάνω απο 12 ετών, θηλυκά σκυλιά και υποτακτικά αρσενικά. Good with kids over 12, female dogs and submissive males
---
My temporary Home:

Χώρος Προσωρινής Φύλαξης Αδέσποτων Σκύλων
Telephone Numbers
96701075
Photo Gallery
No media available for this pet
Adoption Packages
Domestic
Microchip + Vaccine + Deworming. Castration is not compulsory but we suggest you neuter your adopted pet. Neutering / spaying can be arranged at a reduced price. Contact us for more info.
Abroad
If you are interested in adopting one of our dogs, we can arrange export to all EU countries and the UK. Contact us for more info.
Timeline
No Timeline posts available for this pet